Branding is important because it makes an impression on your consumers. It makes your client aware of your company and what to expect from it. Branding makes your clients distinguish you from other competitors. It is our endeavor to make your brand known by providing you with custom products to showcase your brand.


ImpressionsID provides quality products and services to all its customers. We fulfill all your corporate requirements. Personalised PVC cards for yourself or for your office employees are available. We also provide custom lanyards with company logos for the office and trade fairs. Customized button badges for company fundraisers, mousepads for your office, and many other products are available. All your corporate requirements can be customized and delivered on time by us.


Lanyards

Though the word lanyard originated from the french word "laniere" which means strap or string. Today we see many fancy lanyards. The lanyard has many uses today, as discussed below.


Companies or organizations come together a few times a year to exhibit their products or services. These exhibitions have massive crowds. It becomes imperative for organizers and exhibitors to wear their company tags around their neck for easy reference.


Companies have lanyards made for their employees. The company logo is usually printed on the lanyard. The identity card with employee details and the lanyard are used as identification. For the promotion of the company, lanyards and cards with the company name can be printed and distributed at a convention or trade show.


These are just some of the ways in which lanyards can be used. There are other possibilities where you can use this simple yet incredible product.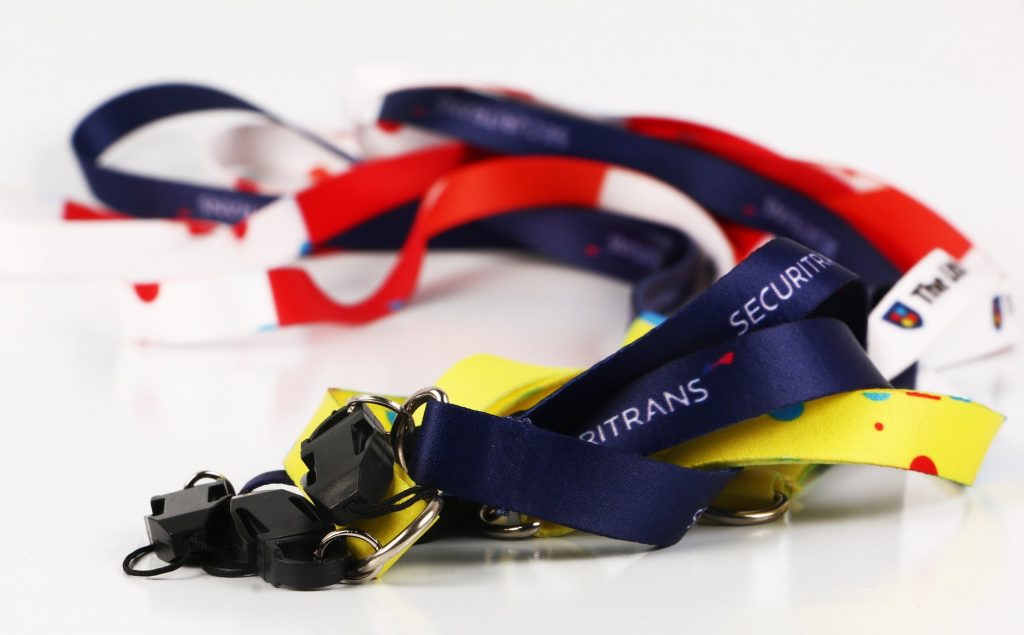 ImpressionsID provides you with an unmatched quality of lanyards. We provide a wide variety of lanyards to choose from, such as silky finish lanyards, woven lanyards, lined lanyards and more. Our lanyards are accompanied by superior quality hooks such as fish hooks, trigger hooks, plastic hooks to go with them. A breakaway can also be used for added safety. Our lanyards are an ideal solution for your events and exhibitions, your corporate office, or even schools.


Wristbands

Wristbands that are widely used today are of 3 types: Fabric wristbands, Silicone wristbands, and Tyvek wristbands. We manufacture and supply all 3 variants in a wide range of colors with various customization options. The wristband has many uses as discussed below.


Wristbands are used as a marketing tool. Many companies distribute the custom silicone wristbands with their company logo printed on it, during their trade fairs or company events to promote their company. Corporate events are another occasion where personalised Tyvek wristbands are used.


Different color bands are used for the entry of each category of guests at events. Fabric bands also are used by corporates for their fundraisers and product launch events. The added security with the fabric band is that they come with a lock. Bands with RFID, QR or Bar Code for added security and to streamline large corporate events are also used.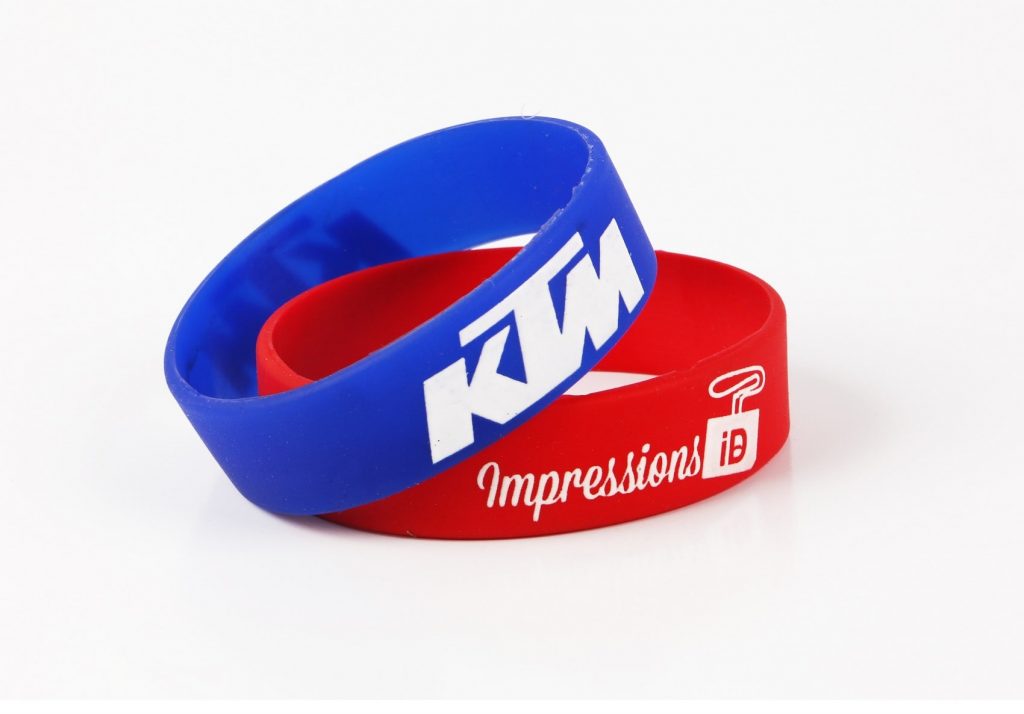 ImpressionsID manufactures and supplies the highest quality of personalized and customized wristbands for corporates. We provide customized silicone wristbands, Tyvek wristbands, and fabric wristbands. With options of the velcro, double-layered barrel lock, and adjustable D buckle to secure the bands.


PVC Cards

PVC cards can be used as identification cards for people. PVC cards are known for their durability and flexibility. Custom PVC cards are important for corporate office staff identification, for access at trade fairs or events, as a prepaid card in office for the staff use, for access control in the office, prepaid payment cards, for the smooth flow of the event, and to make things easy for the guests. Cards are also used as luggage tags with company logo printed for gifting purposes or for personal use.


ImpressionsID customizes and prints high-quality PVC cards to suit your every need. ID cards are ideal for corporate stationery and event organization. Customized plastic cards with keychains and keyrings are ideal for event merchandise purposes. Personalized luggage tags with various customization options are also available. We also provide cards for event accreditations with barcodes, QR codes or RFID.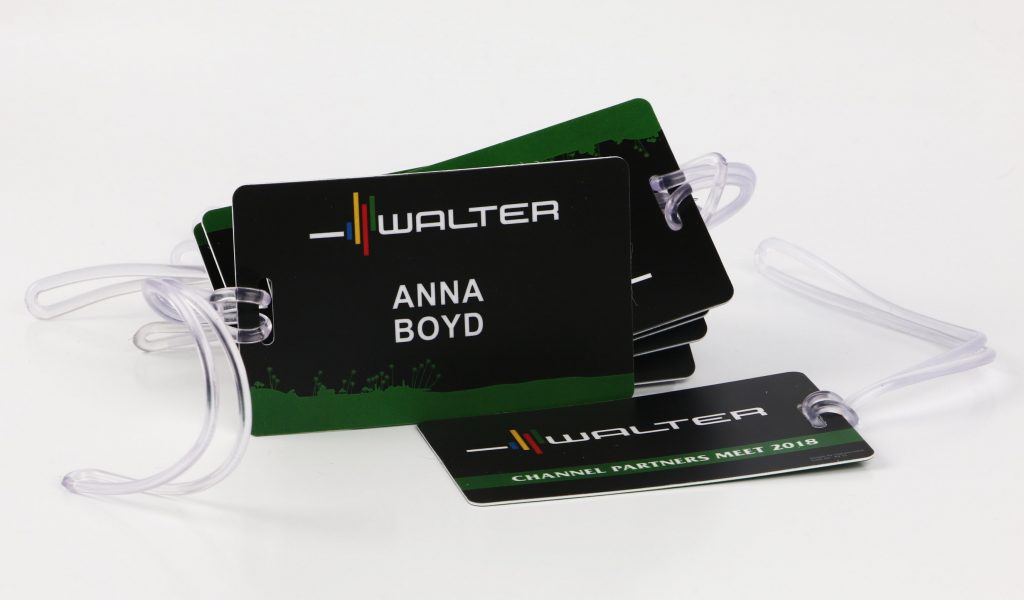 Button Badges
Badges are used in trade fairs, corporate events, or as promotional gifts by companies. Bages with the company logo printed are a great way to advertise and promote products and services. ImpressionsID customizes high-quality promotional badges to boost your company's message in a fun, light-hearted, and creative manner. This low-cost option is a perfect giveaway at fundraising events. The badges are supplied with safety pin backing. Badges are available in various sizes.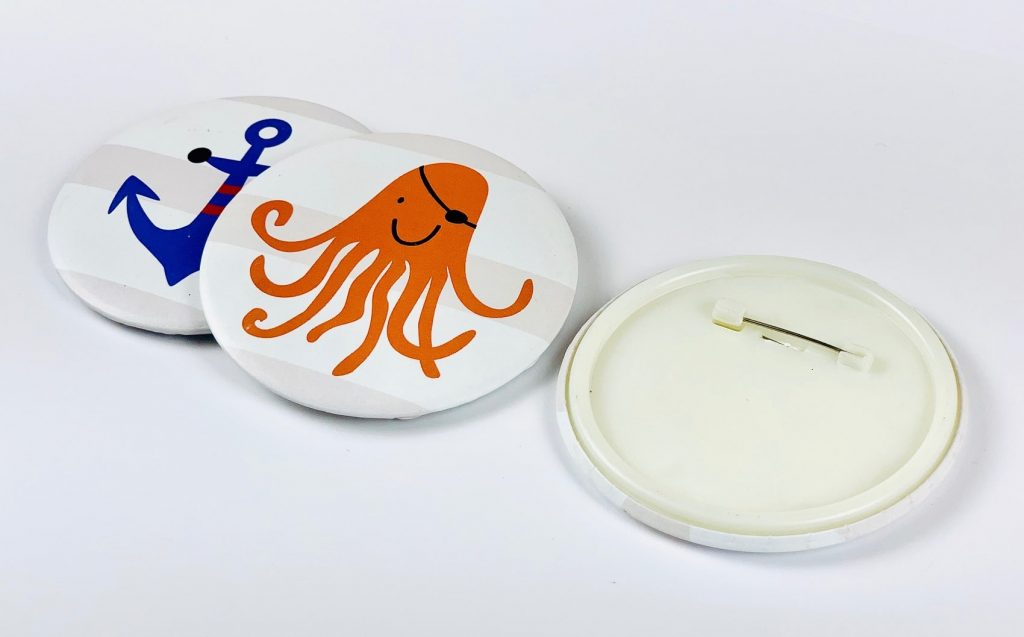 Mouse Pads
ImpressionsID manufactures and supplies custom neoprene mousepads. These mousepads can be customized as per your needs. Print your company name and logo on the mouse pad and use it in your corporate office. Mousepads can also be used as giveaways at trade fairs and corporate events.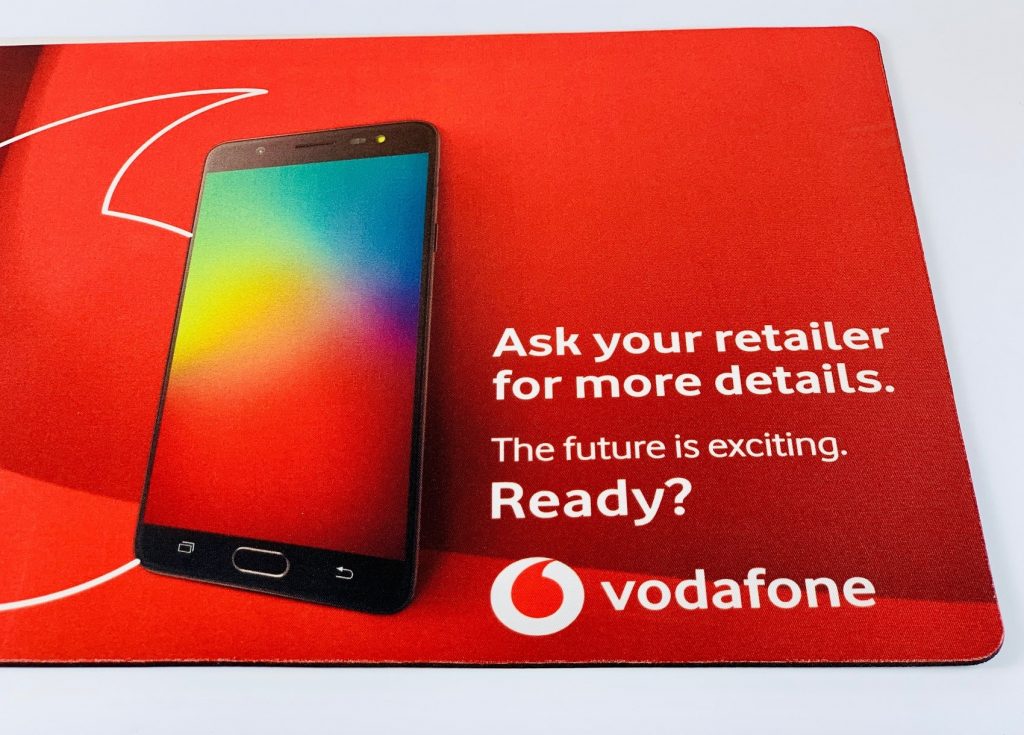 Coasters
MDF Coasters or Table Mats are a great way of promoting your brand. They are a cost-effective and great branding tool for the company. Coasters are useful in the office for the employees or can be used as a set of 4 or 6 which can be packed and used as a gift for clients. We customize and make coasters in a matte finish. These are personalized as per the client's requirements. Coasters are available in sizes of 3 and 3.5 square inches.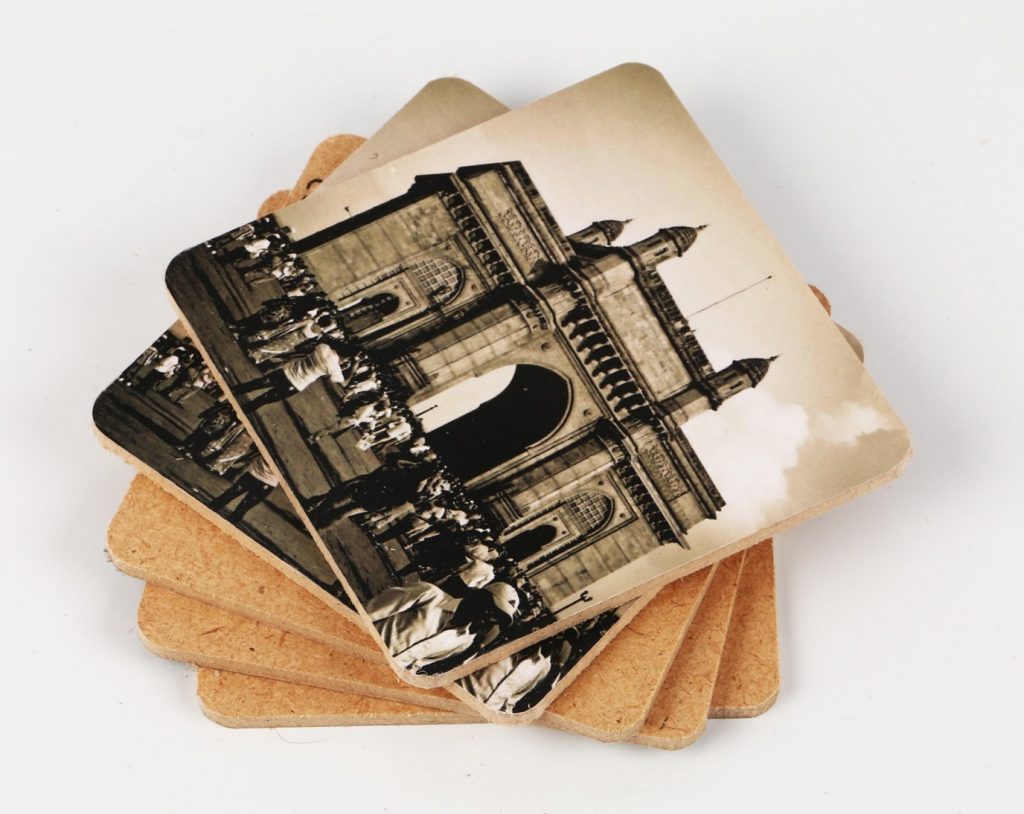 Market your brand in different ways and generate new clients. Next time you think of an office solution, think of ImpressionsID. Whether it is a trade fair to promote your brand, a fundraiser organized by your company, office stationary solutions, or personalized gifts to your clients, we have a large variety of products that can be customized as per your requirements. You think it, we make it!