When it comes to hosting greener events, making simple yet impactful choices are key. As an event organiser, I get it—your schedule is already bursting at the seams. Earlier, options to adopt sustainable event practices were also scarce because there just wasn't enough demand to justify costs. But today, it's the secret ingredient for business success in the event planning landscape.
Recent studies have spoken, and guess what? Nielsen revealed that 66% of consumers are willing to pay more for products and services from sustainable brands, emphasising the importance of reputation and consumer demand [2]. This trend is not limited to consumers alone. Millennial and Gen Z employees, who comprise a significant portion of the workforce, highly value working for companies that prioritise sustainability. It's a powerful way to make a positive difference and drive long-term success in both personal and professional endeavours. Infact, a survey by EventMB found that 86% of event planners believe that sustainability is a rising priority in the events industry to make an impact and be ahead of the curve [3]
Easy Green Practices for Events
Whether you're organising global meetings, private events, incentive travel, company offsites or brand activations, it's crucial to recognize that sustainability and style can go hand in hand. By implementing greener practices, you can create events that align with the values of attendees and resonate with their environmental consciousness. Lead your organisation into the world of eco-friendly choices with these easy yet impactful practices, while they may not save the planet all on their own, they're a solid first step towards a greener future.
Sustainable Printed Materials : Going Digital and Recyclable
Opt for recycled or eco-certified paper for your event guides and brochures. It's a small change that makes a big difference. And don't forget the digital world—we live in a technological wonderland, so why not offer digital event guides accessible through nifty apps or websites? It's like carrying a forest in your pocket! Use a dedicated event mobile app that attendees can download on their smartphones. The app can serve as a comprehensive information hub, providing real-time updates, session schedules, speaker bios, maps, and interactive features like chat forums and networking tools.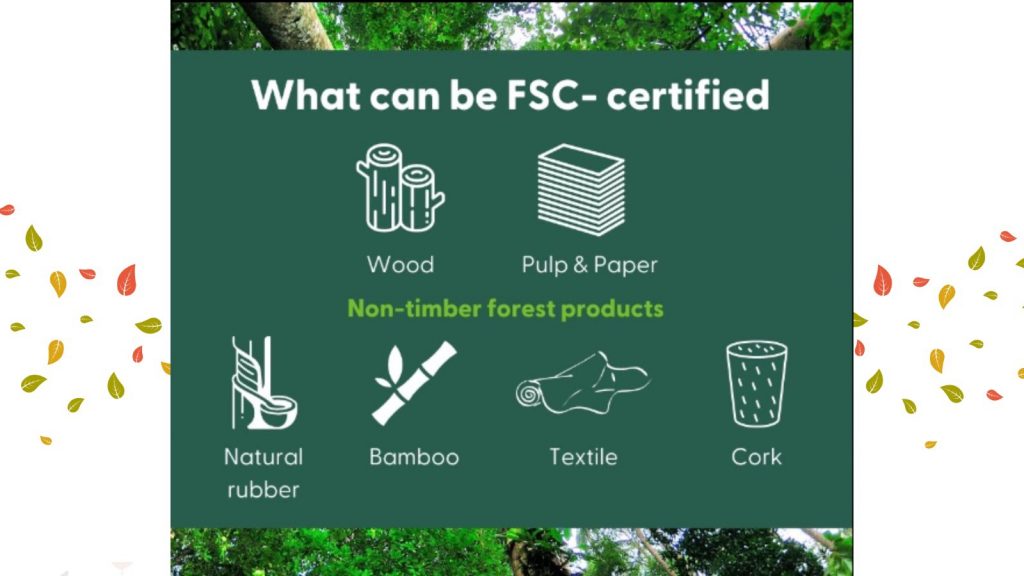 Streamlining Registration : Efficiency and Waste Reduction
Streamlining registration processes is another game-changer. Implementing online registration systems or self-check-in kiosks can eliminate the need for paper-based registration forms, streamlining the process and reducing paper waste. Encourage attendees to pre-register and send digital confirmations, even down to food preferences, helping you plan your menu to minimise wastage. Your event just got a whole lot greener—and smoother, too. If your organisation prefers something tangible in print to be handed over to ease with identification, skip the usual plastic card accreditations and encourage biodegradable and recycled materials, such as cork lanyards or cotton lanyards and paper cards instead of PVC.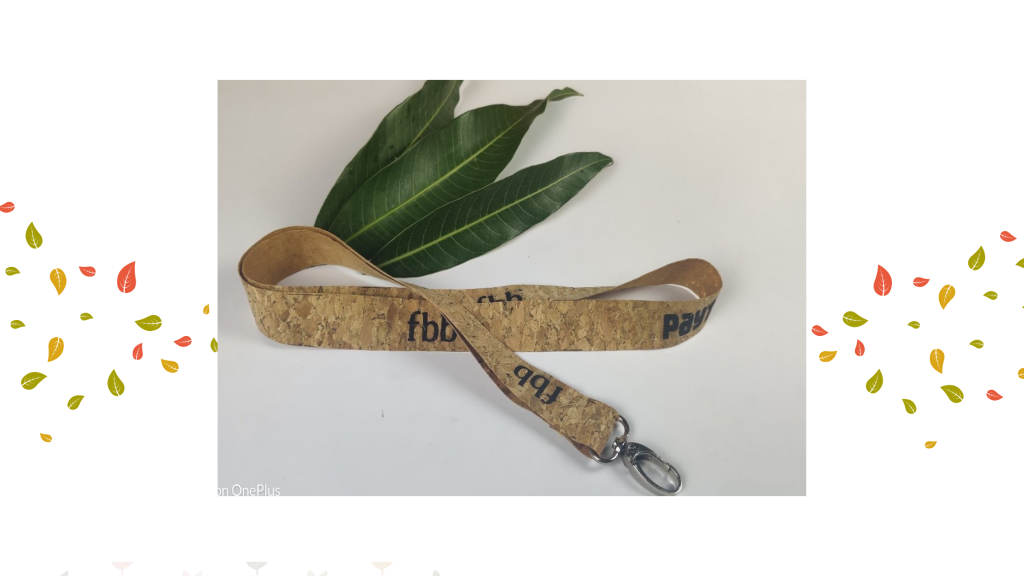 Cashless Payments: Eliminating queues at live events
Traditional plastic tokens for events, while functional, contribute to plastic waste, carbon emissions, and shipping or logistics costs. Conversely, cashless payment systems using mobile apps to transact, significantly reduce this environmental impact.
In addition to being eco-friendly, these systems enhance user experience by eliminating queues for topping up or placing orders. They offer user-friendly interfaces, transparency over personal spending, and valuable data for event organizers. Thus, cashless systems blend sustainability with efficiency, offering a future-forward solution in event management.
These solutions are ideal at events that work on a revenue share with the merchants or vendors. The advantage to the user and participating merchants is the speed of transactions, transparency in reporting, simplicity with settlement and no headache of managing change for each transaction. Also cash only systems tent to lead to fraud and are tough to manage, let alone pay commissions out to cash management agencies.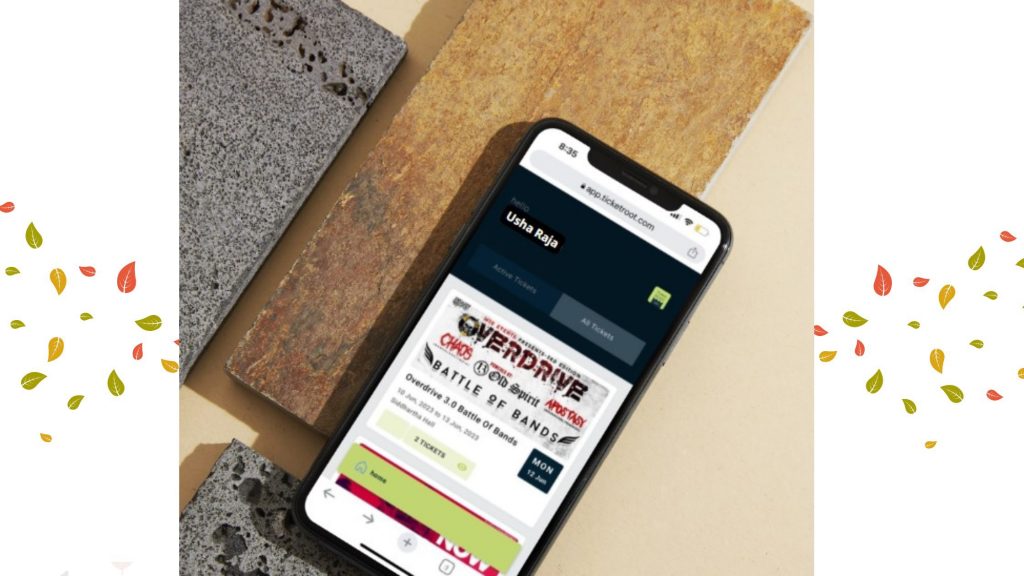 Green Signage : Chalkboards, Whiteboards and Digital Magic
Ditch the printed materials and embrace the power of chalkboards or whiteboards. They're not only fun and nostalgic but also allow for easy updates without wasting paper. And if you're feeling fancy, sprinkle in some digital signage magic with LED screens or interactive displays. It's like giving your event a futuristic makeover while keeping the trees happy. Also, opting for recycled or Forest Stewardship Council (FSC)-certified paper for any printed resources can significantly reduce the environmental footprint.
'Living' Decor for Events
Incorporate living elements into the event decor as another effective way to enhance sustainability. By including potted plants, flowers, or herbs, you not only add a refreshing touch to the ambiance but also improve air quality. And when the event is over, don't just toss them away—donate them or give them a new home. It's like extending the vibe and reducing waste in one go. Whether you're organising a private party or show, a product launch, or a music festival, it's crucial to recognize that sustainability and style can go hand in hand.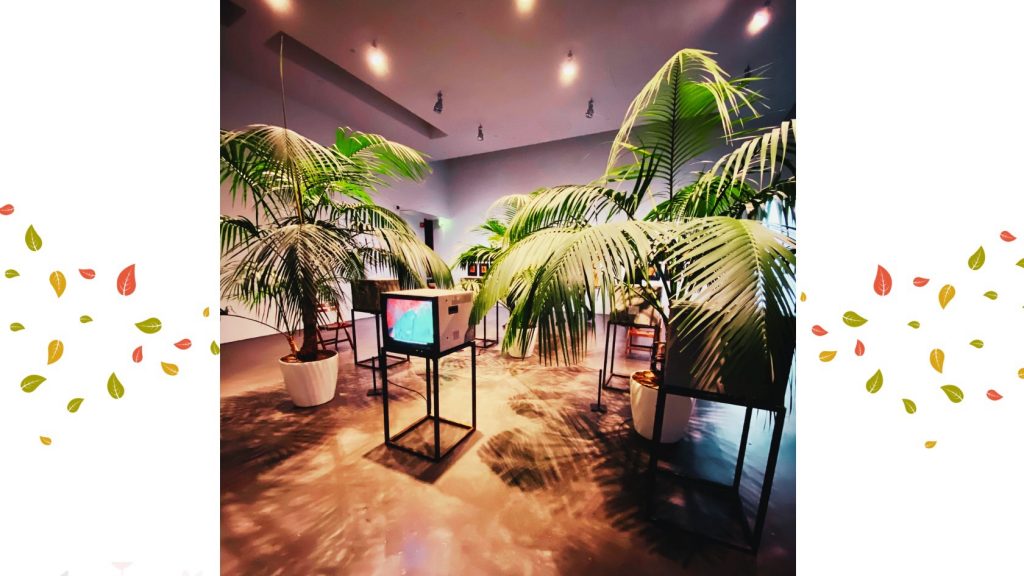 Gamifying Eco-Friendly Commuting : Sustainable Transportation Raffle
Get creative and organise a sustainable transportation contest where attendees can win prizes for using eco-friendly transportation methods, such as walking, biking, or taking public transportation. Arrange shared transportation services like shuttle buses for attendees coming from the same locations. You can also offer priority entry or access to special areas within the event, for attendees who choose sustainable transportation options. Amp up the excitement with tech-powered challenges, rewards, and seamless online pre-registrations. It's time to pedal, stroll, and gamify your way to a healthy and sustainable event kick-off!
Green Giveaways and Swag Bags
To enhance the sustainability of event giveaways and swag bags, you can curate bags with locally sourced treats and organic personal care products in eco-friendly packaging. Look for reusable stylish tote bags made from sustainable materials that attendees can continue to use even after the event. Imagine solar-powered chargers and top-notch eco-friendly personal care products that showcase our commitment to a greener future. It's not just about the event; it's about making a statement and inspiring others to embrace sustainable practices in their own businesses. Get ready to showcase your eco-consciousness with pride and make a lasting impact in the business world.
Green Event Certifications
To truly level up your event's sustainability game, consider seeking green event certifications or eco-labels. These certifications validate your implementation of green practices and resonate with environmentally conscious attendees and sponsors. The EIC Sustainable Event Standards are specific standards for environmental and social responsibility within the events industry. Created by the EIC Sustainability Committee in partnership with industry professionals and leading sustainability practitioners, the requirements provide event planners and suppliers with prescriptive actions for producing and delivering sustainable events at a larger scale.
Bulk Water Dispensers
Instead of individual plastic water bottles, set up bulk water dispensers with reusable cups. This reduces the use of single-use plastic and encourages attendees to refill their cups throughout the event. Opt for compostable coffee cups made from materials like PLA (polylactic acid) or paper lined with plant-based PLA.
Empowering Event Coordinators and Photographers with AI-Enabled Photo distribution
Utilise green screen software or photo booth applications that allow you to superimpose the chosen sustainable backgrounds onto the green screen photos. Green screen technology is a fun and innovative way to create unique photo backgrounds in a sustainable manner
In conclusion, hosting greener events is not about sacrificing style or convenience. And, it's no longer a choice but a responsibility. By incorporating sustainable practices into every aspect of event planning, we have the power to make a lasting impact on the environment and create memorable experiences for attendees.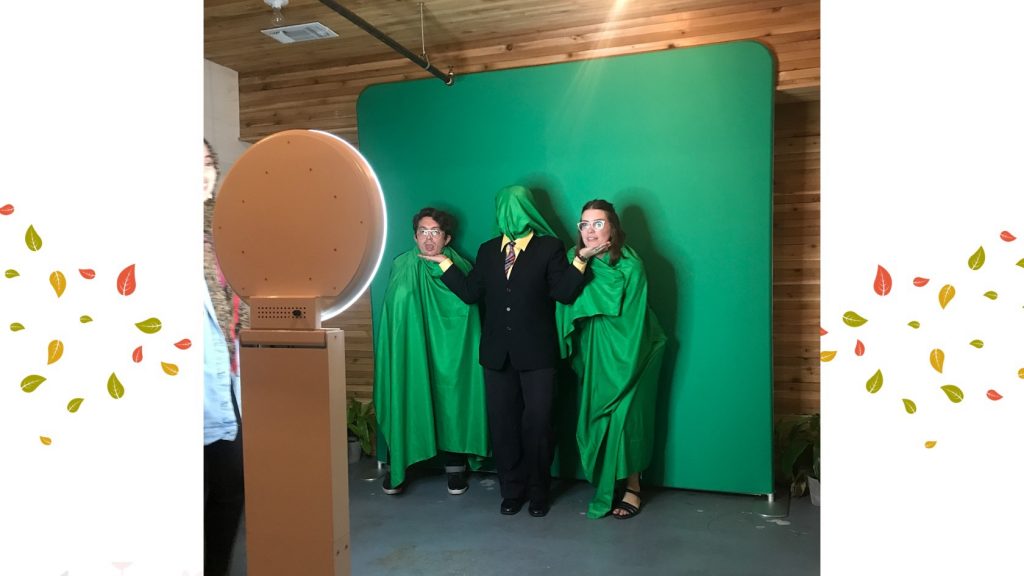 References:
[1] Nielsen. (2022). The Sustainable Consumer. Retrieved from [link]
[2] Cone Communications. (2021). The Cone Communications CSR Study. Retrieved from [link]
[3] Bizzabo. (2023). Event Data & Analytics, Event Industry Trends [link]